Project: GI Sheet Shelters for Nepal Earthquake Victims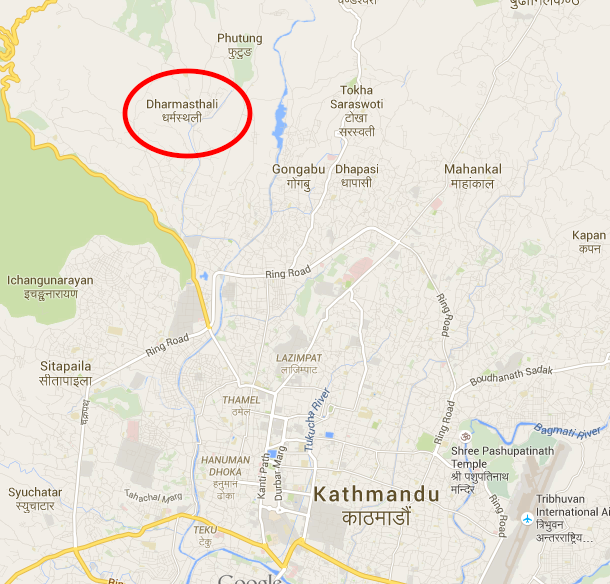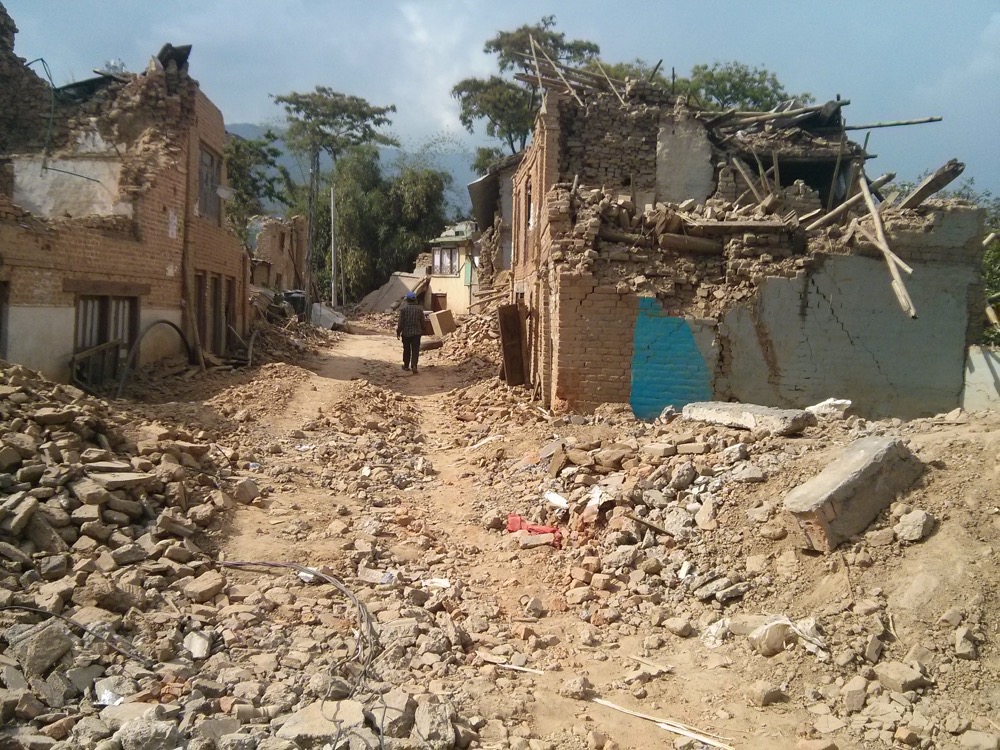 Problem: Most homes in Dharmasthali were destroyed in Nepal earthquakes of April and May 2015. The people have been living outdoors or in tents. They have no protection against the monsoon rains.
Our Work: We deployed Galvanized Iron (GI) Sheet Dome shelter of the most inexpensive design in Dharmasthali in coordination with the local community leaders. The people who were living in tents, which would not have provided adequate protection from the monsoon rain, had a shelter in which they could safely stay until a permanent home is built. The work was done as a Community Grace Nepal project.
Funding: One shelter costs approximatey $110. We also need to purchase toolkits and miscellaneous supplies. In addition, there are expenses for transportation and logistics and allowance for volunteers for transportation, food, and water. We raised enough money to purchase and install 130 shelters.
Shelter construction volunteers: Anup Basnet, Sagar Basnet, Bijaya Basnet, Manjil Basnet, Suvas Basnet, Gulsan Rai, Bishal Rai, Indu Rai, Joseph Rasaili, Saroj Rai, Bhim Rai, Suvas Rasaili, Mani Rasaili, Dol Gurung, Lazrus Rasaili, Kamalesh Ranajan, Anand Ayer, Luke Gin, David Gin, Jordan Gin. Thanks!
List of contributors: Amitabha Ghosh, Anitha and Narayanan Sadagopan, Andrea Gaglione, Andreas Terzis, Antonio D'souza, Avinash Sridharan, Bhaskar Krishnamachari, Candace Jantzen-Marson, Catherine Dunn, Chunhua Zheng, Courtney Lear, Dmitriy Morozov, Erin Leonard, Eunjoon Cho, Federico Ferrari, Frederik Hermans and his fiance, Hesky Fisher, Hossein Shafagh, Jakob Errikson, Jaspal Subhlok, Jayvir Chadha, Jeff Livingston and Kristin Hall, Jen Lightfoot, Jeongyeup Paek, Joel Sandler, John Heidemann, Jon Werberg, Kannan Srinivasan and Kadambari Kaluri, Keith McCluskey, KiYoung Jang, Kristin Smith, Lorenzo Rossi, Madan Ramakrishnan, Maheswaran Sathiamoorthy, Marcin Szczodrak, Martin Wicke, Melanie & Chad Simmons, Nirupama Bulusu, Nupur Kothari, Philip Levis, Philipp Sommer, Rakesh Verma, Richard Barton, Richard Sargents, Robert Szewczyk, Sameera Poduri, Sanjit Zubin Biswas, Yak & Yeti Los Angeles, Sritika Thapa, Sumit Rangawala, Susanna Burkhead, Timofei Istomin, Topraj Gurung, Vinayak Naik, Xiaohua Huang.
Logistics Team: On-the-ground team providing logistics support consists of:
Prof. Omprakash Gnawali, University of Houston
Paul Chhetri, Head of HR and Support Services Team, UMN
Rajesh Rajbhandari, medical doctor
Bachchu Basnet, former PLAN Nepal official
Project Updates:
5/18/2015 - Placed order for materials for 100 shelters. All materials will be available in 7-10 days.
5/19/2015 - Placed order for 30 shelters, making it a total of 130.
5/20/2015 - Community Grace Nepal, an NGO, selected as the legal entity to perform this project.
5/21/2015 - Meet with the community leaders to discuss the preference order and eligibility to receive a shelter; got permission and coordination from the ward office and CDO Kathmandu. The local community is finalizing the list of first 25 families to receive the shelter.
6/1/2015 - Installed 15 shelters

6/2/2015 - Installed 35 shelters

6/3/2015 - Installed 25 shelters

6/8/2015 - Installed 25 shelters

Link to the Album
6/9/2015 - 28 shelters were installed in Harisiddhi, Bode, Thimi, Negosera, and Goldhunga.
6/14/2015 - Need reassessment for remaining installation